KVM Proxy for Dedicated Servers¶
For greater comfort of using dedicated servers, all clients of dedicated servers have KVM over IP available 24 hours a day via the KVM Proxy application. KVM (short for Keyboard, video, mouse) is an independent card in the server that allows its remote restart, display output from the monitor port remotely, etc. Thanks to KVM, you never have to go to the server room again, just log into Client Zone.
After logging in, select the SERVICES option, where a list of servers will appear.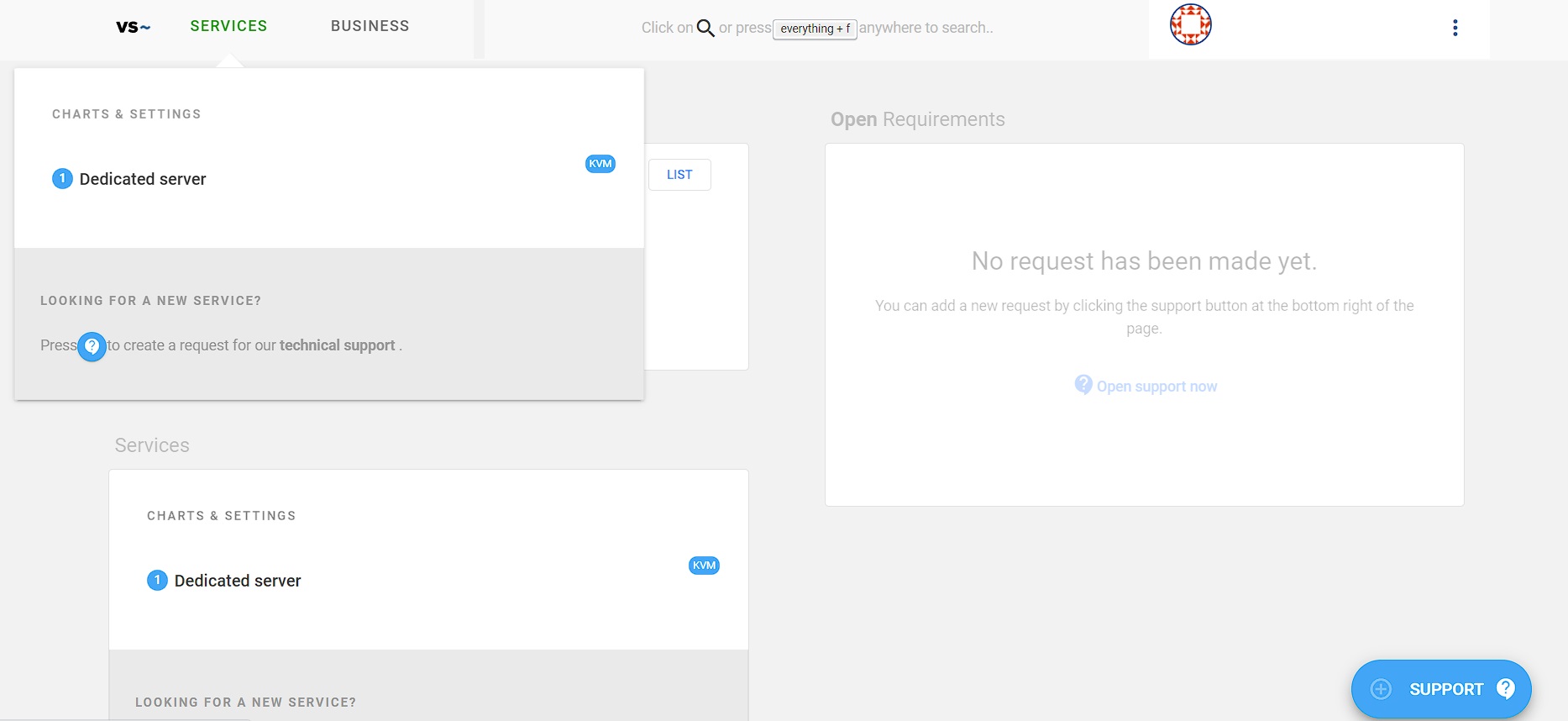 After clicking on the selected server, the server tab will appear.
Here are options:
Power supply¶
Power off - shuts down the server (only if the server is running)
Power on - turns on the server (only if the server is down)
Soft off - the equivalent of a short press of the power button on the server - if the server has ACPI support in the operating system, the server will be shut down correctly
Cycle - correct termination (via ACPI) and restart
Reboot - performs "hard restart" by briefly switching off the power supply
Log¶
The event of the bios setup shows some operating states and errors of the chassis server (source, fan error or server opening).
KVM¶
Displays the server console (equivalent to connecting a monitor and keyboard locally to the server) via a popup window in HTML5 or via a generated file to save and run using Java. CAUTION: This option requires Java to work properly on your computer.
DIRECT - Direct access¶
This option displays the KVM over IP (IPMI / iDRAC) page directly on the server.
If you do not have a KVM Proxy application available for your dedicated server, please contact our HW/DC department datacentrum@vshosting.cz