Thunderbird Configuration¶
For proper functionality please make sure that you set mx.vshosting.cloud" MX record for your domain. To verify this, follow these steps:
In Linux:
host -t MX "yourdomain.com"

In Windows:
nslookup -type=MX "yourdomain.com"

In case of problems, please contact your domain administrator. If the MX record does not match, you will need to change it.
To create an email account in Thunderbird, select "Preferences -> Account Settings -> Account Actions" and than "Add Mail Account..."
In the following dialog box fill in your own data and confirm with the "Continue" button.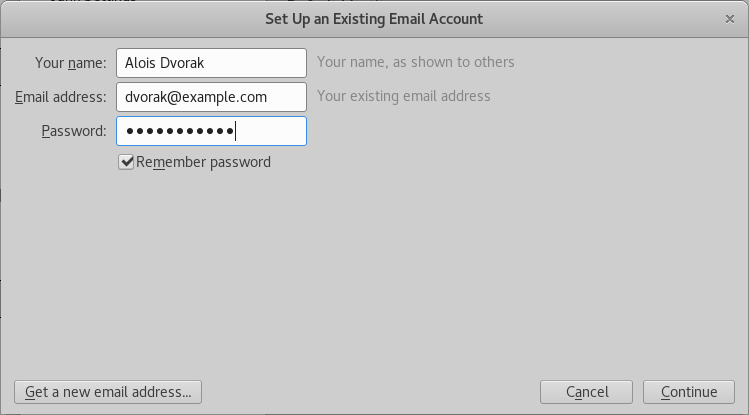 Enter the IMAP and SMTP server, including the configuration, as shown in the following picture. The username for incoming and outgoing mail is your email address.
It is also possible to use the POP3 protocol by changing it in the drop-down menu. The server name is the same as for IMAP.
Confirm with "Done". At this point, your account should be fully functional.